Stay Young for the Ones You Love
"I have often thought that the paradigm of medicine needs to change. People are motivated to get well, to have their health restored, not merely their symptoms managed. Maxwell Aesthetics is here to answer that, taking the time to get to the root cause so patients can heal from the inside out" — SM
At Maxwell Aesthetics we offer you the best of evidence based functional medicine to begin your journey towards a healthy lifestyle.
1. ALCAT
The Antigen Leukocyte Antibody Test, or ALCAT Test, is a blood test designed to detect and identify environmental and food intolerances. Not to be confused with food allergies, food intolerances are physiologic reactions that trigger chronic activation and inflammation, resulting in degenerative diseases and premature aging. This means that although there may not be an immediate and severe reaction to these agents, repeated exposure may cause chronic symptoms such as weight gain, gastrointestinal distress, Irritable Bowel Syndrome (IBS), migraines, chronic fatigue, ADD/ADHD, psoriasis, rosacea, eczema and more.
Yale University performed a study on the ALCAT test, with significant results: http://alcatsandiego.com/yale-university-alcat-testing/
SPECTRACELL
2. Nutritional Status
SpectraCell's Micronutrient tests measure the function of 35 nutritional components including vitamins, antioxidants, minerals and amino acids within our white blood cells. Scientific evidence shows us that analyzing the white blood cells gives us the most accurate analysis of a body's deficiencies.
Nutritional balance plays a key role in optimal wellness, chronic disease prevention and managing the aging process.
3. Cardi-Metabolic
Cardiometabolic Risk
Poor blood sugar regulation and unhealthy triglyceride and lipoprotein levels often present long before the diagnosis of type 2 Diabetes. SpectraCell's CardioMetabolic and Pre-Diabetes panels offer definitive diagnostic and clinically relevant evaluation to help define risk of atherosclerotic cardiovascular disease (ASCVD) and progression toward type 2 diabetes. These check points along with an overall pre-diabetes risk score, help patients understand that not just one factor, but rather a constellation of risk factors, contribute to the genesis and progression toward poor blood sugar control and/or ASCVD.
4. GENETIC
MTHFR Genotyping
Overview
MTHFR is an enzyme responsible for converting 5,10-methylenetetrahydrofolate to the product 5-methyltetrahydrofolate – it is involved in the metabolism of folate and homocysteine. The product of the reaction catalyzed by MTHFR converts homocysteine (a potentially toxic amino acid) to methionine (a useful and necessary amino acid).
This is important because Certain mutations in the gene coding for MTHFR produce an enzyme that has reduced activity which can lead to elevated levels of homocysteine.
Risks Associated with MTHFR Variants/High Homocysteine:
Cardiovascular Disease
Cerebral Vascular Disease (Stroke)
Venous and Arterial Thrombosis
Methotrexate Toxicity for Cancer Therapy
5. Hormone & Thyroid
SpectraCell Laboratories offers comprehensive male and female hormone panels that reveal the overall state of hormonal balance in a patient. Like nutrients, hormones influence all aspects of health and disease – mood, sleep, metabolism, immunity, heart health and appearance. An imbalance of one hormone can initiate cascade of events that alters other hormones, so a comprehensive look at hormone status is key.
Wellness Coaching
Maxwell Aesthetics offers private coaching with Shannon Garrett to go over your test results.

Level 1: $150
Basic review of SpectraCell micronutrient testing plus a NutriQ health assessment & nutraceutical suggestions.
Level 2: $275
Includes Level 1 + review of Alcat food sensitivity test results, hormone test results & a healthy eating guide per results & lifestyle & 1 hour follow up.
Level 3: $500
Includes Levels 1 & 2 + access to Maxwell Aesthetics private Facebook anti-aging or longevity group forum, lifetime access to SGW exclusive membership area, 1:1 private follow up as needed, first follow up hour is a courtesy, subsequent are discounted at $97/hour.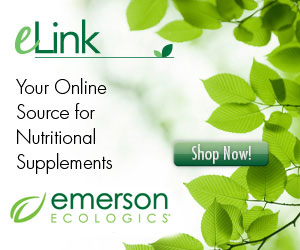 At Maxwell Aesthetics we have made it very simple to obtain the recommended supplements and have them shipped directly to your home. Enter the Emerson access code 'maxwel' along with 37212 to receive a 10% discount.